7:00am - 8:00am Breakfast
8:00am - 9:00am Prayer Meeting
9:15am - 10:15am Conference
10:30am Morning Worship
12:00 noon Lunch
1:15pm Open-Air Sing Time
2:30pm Afternoon Worship
4:30pm - 5:30pm Evening Meal
5:30pm Youth Worship
7:30pm Evening Worship
Snack Bar Open After Evening Worship
The mission of the Beef Fund is to seek monetary donations to reduce food expenses and the amounts charged for meals during camp meeting week.
The Beef Fund began in the early 70s with a local farmer annually donating a side of beef to be served in the cafeteria during camp meeting week. In later years, Rev. Jack Fields managed the fund, assisted by Judy Wingler. They were followed by Billy & Jackie Mooney who had a passion for the Fund and devoted many years of service to promoting and developing it. Most recently, the Fund experienced a tremendous vacancy when the Mooneys resigned due to Billy's illness and subsequently passing.
During the 2017 camp business meeting, while listening to Pastor Rick Walker speak about a need for a volunteer to fill the vacancy, God spoke to my heart and I felt led to step up to the plate. Billy & Jackie certainly set a high precedent with their dedication and commitment to the Beef Fund. With my wife's help, we can only aspire to fill their shoes. Our vision is to raise enough funds so everyone can eat for free during camp meeting week. We know this vision may be far fetched, however every dollar raised reduces meal costs for everybody. We want everyone who attends camp meeting to enjoy good food and great fellowship, while not having to worry about the price of meals.
We certainly appreciate and thank those individuals and church congregations who support and give to the Beef Fund. We humbly ask you to please consider donating to the 2018 Beef Fund so the Craigsville Campmeeting Association can continue to offer great meals for as little as possible. Your generous gifts to the Beef Fund are fully tax deductible.
Thank you for your consideration,
Bill & Carla Oliver
Beef Fund Coordinators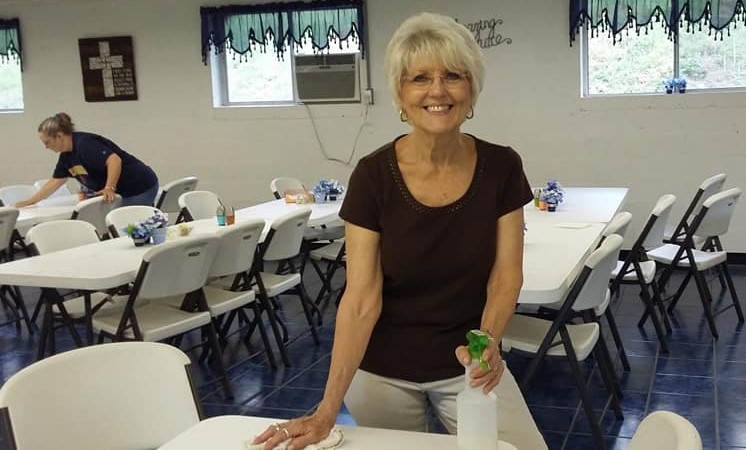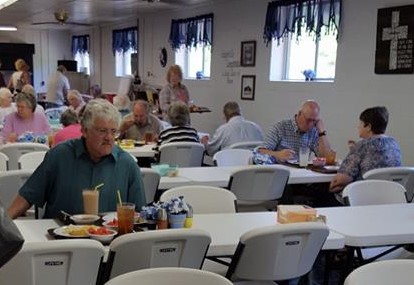 June 16: Eventide Trio Homecoming Concert
June 17 - 22: Camp Meeting

Theme: Come and Dine

Evangelist: Brother Gary Patton, PHD
Music Leader: Brother Greg Alexander
Craigsville Campmeeting
Beef Fund